2020's theme: Community & Activism
---
Increased Top Poetry Prizes: 1st place – $400, 2nd place – $200, 3rd place – $100.
My mother, Joan Ramseyer, grew up and graduated from a small rural school in West Michigan. After earning her bachelor's degree, she returned to the area to sign a teaching contract in the neighboring district to the north. Six miles of rolling farm land cultivating cherries, apples, asparagus, feed corn, Christmas trees and forests separate the two communities.
The 2020 landscape separates with with old strains yielding new bumper crops: political rivalry, tribalism, ignorant nationalism, xenophobia, isolationism, anti-Semitism and racism. These harvests of hate harm us all. The circumference of our silos shrink with each status update rant. If we allow, the digital will divide us, when we do not put in the necessary work.
My mother worked between her two communities to bring them together, never to divide them. A teacher for 28 years, a friend of the Hart Public Library, a school board president, a picket line marcher and countless quiet causes were her activism.
Let your 2020 poetry submissions to the Joan Ramseyer Memorial Poetry Contest celebrate community, applaud activism, defy tyranny, brave oppression, or notice goodness flourishing in a field of evil.
The winning poem(s) must move the soul in a memorable and accessible way. Say something profound, connecting, inclusive, or kind.
---
Ways to find the inspiration to win:
1. Volunteer in your local elementary.
2. Listen thoughtfully to someone across the political aisle.
3. Run for office.
4. Start a conversation with a complete stranger.
5. Vote with courage, not fear.
6. Ride public transportation.
7. Walk to work.
8. Buy a copy of Sunbeams: The Joan Ramseyer Memorial Poetry Contest Anthology.
9. Think of your own way to experience life, kindness, community, activism and use it as your inspiration to write a poem of depth, hope and optimism.
10. Click to read last year's winners 2018 Winners (Open theme).
11. Click to read the 2019 JRMPC Winners – Joy
---
If you have the goodwill to keep Joan's name alive, create a Submittable account (free and easy) to enter this contest. If you would like to see your poetry win a cash prize, enter this contest. If you would like your poem published online, enter. If you have the chops to risk rejection and still emerge a better person, enter. If my words have not been enough to convince you, try the words and experience of previous years' Sunbeams.
---
Contest Testimonials
– From Virginia Watts – 2019 Joy Contest – 1st Prize
I was surprised and deeply honored when I received a handwritten, heartfelt note from Brett Ramseyer, congratulating me with an exclamation point as the winner of the 2019 Joan Ramseyer Memorial Poetry Contest. Reading how my poem struck him with real emotion brought me to tears. It is these connections made through the arts that bring people together, fostering humanity at its best.
Brett is a wonderful, professional editor, a writer himself, and the resulting anthology is a beautifully rendered book in an age when online publication is trending strong. There remains something special about holding a real book in your hands with stunning, original cover art, with pages to turn, and turn again.
I was drawn to the idea of a contest where an artist is remembered through the generation of new work created in her honor, in this case, Brett's mother. I was particularly drawn to the 2019 theme of JOY, such a tiny word, such a big longing in many a heart. In a world where there is so much sadness and suffering, here is a collection of poems to remind us where we may still look for and discover the feeling of joy. I was thrilled to be a part of this collection with so many amazing poets. Thank you, Brett Ramseyer, for providing a poetry contest that exists for all of the right reasons and thank you too, Joan Ramseyer, whose legacy will continue to inspire.
---
– From Susan Pryor Hooks – 2019 Contest – Finalist
The JRMPC was a pleasure to participate in. The expectations and rules for the contest were clear. The sponsor quickly responded to all communication. And I feel that the contest was very fairly administered.
The quality of the anthology was extremely professional, and the winning poets seemed to include authors who had works in numerous publications, as well as previously unpublished poets. I would encourage anyone with a passion for poetry to enter this contest.
---
– Dana K. Leahy – 2019 Cover Art Contest Winner
Upon a friend's recommendation, I entered the cover design contest for the Joan Ramseyer Memorial Poetry Contest. I was impressed not only with the ease of entry but also with the breadth of conceptual information I was provided to formulate my cover ideas. In addition, all design parameters and rules of participation were clearly and professionally outlined. What inspired me most and clinched my decision to enter the contest was Brett's genuine and ongoing commitment to honor the memory of his mother as well as the art of poetry. It was a pleasure and privilege to have my design selected to represent this beautiful body of work in 2019, and I'm delighted and honored to be working with Brett to create this year's cover design.
---
– From Shelly Reed Thieman – 2018 Contest – 1st Prize
What a delight it was to receive a personal e-mail from Brett Ramseyer last September notifying me that I had received first prize in the 2018 Inaugural Joan Ramseyer Memorial Poetry Contest! It was particularly meaningful to me as my poem was written in memory of my own mother, Alice Reed McClain. Brett was a pleasure to work with. He made personal contact with me more than once before my poem was chosen as the winner. He offered to continue supporting my work post-contest by offering to add news of other poems I have had published. This is so rare and refreshing in the poetry contest world! The contest anthology is beautiful and professionally done. It was a really an honor to be represented in Sunbeams!
---
– From Jo Barbara Taylor – 2018 Sunbeams Finalist
Thanks to Brett Ramseyer for the honor he pays to his mother and her memory with the Joan Ramseyer Memorial Poetry Contest. I was appreciative of the opportunity to submit to the contest in 2018, have my poem recognized and published in Sunbeams, a beautiful anthology both visually and for the poetry chosen. Working with an editor, a guiding influence, who has a vested interest in the vision and purpose of his project creates a comfortable experience for the poet.
---
– From Erica Steinweg – 2018 Sunbeams Finalist
I appreciated two things about this poetry contest very much. One, that the inspiration behind it had to do with Brett honoring his mother by nurturing and supporting an art form that she loved. And, two, that the theme of the contest had to do with accessibility. To me that means working with language that is clear, deep, and meaningful–the kind that invites in all sorts of readers and doesn't leave anybody behind. It's about language that connects people to a moment and to each other. We need that kind of language now more than ever. Thank you so much, Brett.
---
– From David A. Porter Editor-at-Large of Stereo Embers Magazine
I'm delighted to have been part of the first Joan Ramseyer Memorial Poetry Contest. I was in contact with Brett Ramseyer via email and Twitter after I submitted my work, and he was warm, accessible and organized – I found out within a month that he had selected my poem for inclusion in Sunbeams, The 2018 Joan Ramseyer Memorial Poetry Contest Anthology. The magazine is beautiful, and I'm proud to have one of my poems in its pages, particularly one I wrote about my son. Brett put the entire contest together in honor of his mother, and his admiration for her, as a person, a parent and an artist, came through in his selections and, ultimately, in the anthology.
Brett is a writer himself, and I think he approached the entire process with the sensitivity of someone who sends his work out to contests and magazines. I hope the contest continues to grow, both in stature and submissions, and I will happily alert all of my friends who write poetry about Joan Ramseyer Memorial Poetry Contest whenever Brett announces submissions are open.
David A. Porter Skype ID – porter1306 Twitter – @porter1306www.stereoembersmagazine.com
---
– From Ailish NicPhaidin – 2018 Contest – 3rd Place winner
I began writing poetry in the dark of night to elaborate to my heart a feeling that made me uncomfortable. That first poem, albeit not public consumption worthy, gave me the impetus to write more. Suddenly, I found my "calling" to relieve internal symptoms of helplessness surrounding issues that hurt my soul. Writing became my passion; however, my lack of confidence to share my work was overwhelming.
I found the Joan Ramseyer Memorial Poetry Contest by accident and mentioned it to my daughter. She encouraged me to enter. So great was my fear that I almost entered under a pseudonym. That was then, this is now. Winning 3rd place in the inaugural competition gave me such joy that when I learned of the award I danced alone around the kitchen for thirty minutes. The staggering realization that my poems could possibly be worthy of publication left me reeling — and jigging. I humbly thank the contest administrators who deemed my poem worthy. You gave me the greatest gift of all – the gift of believing in myself. Thank you so very much.
---
– From Julia McGuinness – 2018 Sunbeams Published Poet
I came across this contest in a Submissions newsletter and was immediately drawn to participate, partly because of the loss of my own mother two years earlier, and partly because my own work involves helping others explore how personal writing can support wellbeing and enhance creativity. My entry was one of several poems written around my own mother's decline, death and my subsequent grieving.
I was delighted to make it through into the Sunbeams anthology. Brett engaged with me as an entrant with efficiency, energy and warmth. It is a wonderful idea to perpetuate the memory of a loved one by fostering a new vitality and creativity of poems shared and enjoyed. Joan Ramseyer, through her son Brett's inspiration, leaves an ongoing legacy of the poetic process that so sustained her personally through her life's final, significant season.
---
Donate: If you wish to help defray the yearly costs of this contest you may click on the Submittable link to contribute any denomination you wish to cover website costs, increase prize money or simply to remember the spirit of generosity with which Joan lived. Or you may send a check made out to The Joan Ramseyer Memorial Poetry Contest, 756 N 100th Ave., Hart, MI 49420.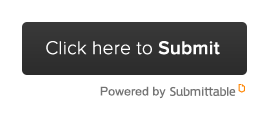 Follow @BARamseyer for prize money and contest updates.
---
Poetry Contest Deadline – August 7, 2020 11:59 PM EST
Poetry Contest Prize Money
1. Prizes: 1st – $400, 2nd – $200, 3rd – $100.
2. Prize money awarded will increase if more than 100 submissions received, so encourage friends, family, classes and writing circles to submit.
3. Only 100 submissions can be made per month so submit early in any month to guarantee a spot.
4. Submissions will be read blind and will be selected on technical merit, profundity, adherence to the theme of joy and aesthetics. The judge(s) will not discriminate on age, gender, race, religion, or sexual-orientation.
---
Poetry Contest Winner and Anthology Publication Information:
1. Up to, but no more than three poems may be selected as 1st, 2nd, & 3rd prize winners.
2. By submitting to this form writers agree to grant first online serial rights of their own original poem, permanent archival of the poem, the use of the poem for promotional materials, and permission to publish in a print anthology in perpetuity to the Joan Ramseyer Memorial Contest administrators if so decided in the future. Winners and poems accepted for publication please refrain from posting or publishing the poem online until January 1, 2021. All writers if you wish to include the poem in your own collection after January 1, 2021 whether in print or online please acknowledge the Joan Ramseyer Memorial Poetry Contest website or the JRMPC anthology, Sunbeams, as its site of first publication.
3. Winning poems will be published online at bramseyer.wordpress.com on September 23, 2021.
4. The contest judge(s) reserve(s) the right to award one, all or none of the prizes if submissions do not reach a caliber that honors the memory of Joan Ramseyer.
---
Poetry Submission Guidelines: Failure to follow any of these will disqualify an entry.
1. Submit a single poem that fits on one page with a minimum of 1" margins.
2. Times New Roman Font – 12 pt
3. Single spaced – double spaced between stanzas if necessary
4. Send a .doc or .docx file only.
5. No name or identifying information is allowed on the submission.
6. Theme of poem entered must center around community and/or activism.
7. Style – read "Ways to find inspiration to win" above.
8. The poem cannot be previously published online or print in any form and you must currently own all the rights to the work.
9. Simultaneous submissions are fine, but withdraw immediately if accepted elsewhere. Submission fees cannot be refunded.
10. Pay $10 submission fee.
11. Multiple submissions are fine, but each requires a separate $10 fee.
12. All submissions must be received before August 7, 2020 – 11:59 PM EST.
13. All new and past entrants are welcome to submit work again whether winners, finalists, accepted for publication, or declined.