Drawing by Jay Ramseyer
Click to see the 2018 Winners.
I sincerely thank all those who participated in this first year event. I will need the help of all of you to make 2019 bigger and better contest. In one way it already is bigger and better with a guaranteed prized double this year's starting prize. That contest will go live in January 2019.
Top Poetry Prize $200
In the last year of her life my mother, Joan Ramseyer, turned to verse to express the heat of ideas percolating in her mind, like bubbles in a teapot escaping into steam. Often the poems ruminated over her experiences, but also asked new questions in a time that she was mentally quite restless. She would scribble in bedside journals, that sometimes would transform to word processor polishing, but most she abandoned to revisit at a later time that never arrived. They kept her from boiling over.
It is in her spirit that I launch this memorial poetry contest. In her career as a literary arts teacher, library volunteer, school board president, mother, and confidant she never ceased in helping people become better, reach higher, read more, write clearer, hear congratulations. I would like to reward poetic excellence in her honor and in her style.
The winning poem(s) must move the soul in a memorable and accessible way.
This is not a poetry contest of word vomit, crazy consciousness streams, tired rhetoric, bigoted ideology, self-pity, self-aggrandizement, ridiculous juxtaposition, reliance on adjectives, adverbs or lifeless verbs.
Ways to find the inspiration to win:
1. Listen to "Simple Gifts" from Aaron Copeland's Appalachian Spring.
2. Look up a lyric from Simon and Garfunkel.
3. Read the poetry of Billy Collins, Maya Angelou or Joan Ramseyer below.
4. Set a table with fine dishes.
5. See steam rise from your mug to the golden light descending from tree tips at dawn.
6. Hug someone's shoulders.
7. Buy a homeless man lunch and speak to him with humanity.
8. Handwrite a letter.
9. Tell a beautiful story of pain.
10. Think of your own way to experience life, kindness, community and use it as your inspiration to write a poem of depth, whether joyful, morose or otherwise.
If you have the goodwill to keep Joan's name alive, create a Submittable account (free and easy) to enter this contest. If you would like to see your poetry win a cash prize, enter this contest. If you would like your poem published online, enter. If you have the chops to risk rejection and still emerge a better person, enter.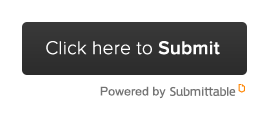 Donate: If you wish to help defray the costs of this contest that I hope to make an annual event (if it can sustain itself), you may click on the Submittable link to contribute any denomination you wish to cover website costs, increase prize money or simply to remember the spirit of generosity with which Joan lived.  Or you may send a check made out to The Joan Ramseyer Memorial Poetry Contest, 756 N 100th Ave., Hart, MI 49420.
The Perfect Funeral
by Joan Ramseyer

Remember near a stream running clear
with grandchildren perched on stones and fallen trees
Pick a red apple October day to celebrate the cool
of the air and watch leaves like boats floating down
Strum Blowing in the Wind to honor
beach bonfires so many years ago
Send prayers of laughter to the blue sky
celebrating stories told and yet to tell
Without preaching, lightly toss the atoms
so they drift down waters to the wild unknown
Follow @BARamseyer for prize money and contest updates.
Prize Money
1. Prizes: 1st – $200, 2nd – $100, 3rd – $50.
2. Prize money awarded will increase if more than 100 submissions received, so encourage friends, family, classes and writing circles to submit.
3. Only 100 submissions can be made per month so submit early in any month to guarantee a spot.
4. Submissions will be read blind and will be selected on technical merit, profundity and aesthetics.  The judge(s) will not discriminate on age, gender, race, religion, or sexual-orientation.
Contest Winner and Anthology Publication Information:
1. Up to, but no more than three poems may be selected as 1st, 2nd, & 3rd prize winners.
2. By submitting to this form writers agree to grant first online serial rights of their own original poem, permanent archival of the poem, the use of the poem for promotional materials, and permission to publish in a print anthology in perpetuity to the Joan Ramseyer Memorial Contest administrators if so decided in the future. Winners and poems accepted for publication please refrain from posting or publishing the poem online until January 1, 2019. All writers if you wish to include the poem in your own collection after January 1, 2019 whether in print or online please acknowledge the Joan Ramseyer Memorial Poetry Contest website or the JRMPC anthology, Sunbeams, as its site of first publication.
3. Winning poems will be published online at bramseyer.wordpress.com on September 23, 2018 at 6:00 PM EST.
4. The contest judge(s) reserve(s) the right to award one, all or none of the prizes if submissions do not reach a caliber that honors the memory of Joan Ramseyer or if there are not enough submissions to cover the costs.
Submission Guidelines: Failure to follow any of these will disqualify an entry.
1. Submit a single poem that fits on one page with a minimum of 1" margins.
2. Times New Roman Font – 12 pt
3. Single spaced – double spaced between stanzas if necessary
4. Send a .doc or .docx file only.
5. No name or identifying information is allowed on the submission.
6. Theme of poem is completely open to your creativity.
7. Style – read "Ways to find inspiration to win" above.
8. The poem cannot be previously published online in any form or in print in any form and you must currently own all the rights to the work.
9. Simultaneous submissions are fine, but withdraw immediately if accepted elsewhere. Submission fees cannot be refunded.
10. Pay $10 submission fee.
11. Multiple submissions are fine, but each requires a separate $10 fee.
12. All submissions must be received before August 17, 2018 – 11:59 PM EST.
Click the Submittable button below to begin your submission or donation.